Career Box Ads
Paycheck
Salary between Not mentioned ~  (in USD)  yearly
Job name
Job Title : HR Manager (French speaker)
NORMALIZED JOB TITLE* : Human Resources Manager
Job Display Categories : Human Resources,Management,Legal,Engineering,Administrative / Clerical
Category :     
Matched Category : human_resources,management,legal,engineering,administrative_clerical
ADID : 20333051
Job ID : 134136904     
Job Code : 202201116     
Job Source : direct_employer     
Job Summary : others)Manage all HR operations and coordinate with Head of HR Ops, HR BPS or HRD as appropriateBe the first point of contact and trusted advisor on all operational HR issues, including sickness and…
Work Status :     
Work Shift :        
Work Type :      
Work From Home : 0
Parse ID :   1486747479     
Posting Date :     2023-03-13T07:00:00Z     
Modified Date : 2023-03-15T01:00:00Z
Posting Company :  Equest Careers     
Posting Company ID :  0 
Remote Details URL :  
Search Networks :
Assigned Category :        
*a normalized job title is a standardized version of a job title that has been modified to conform to a specific format or set of conventions, This process can involve removing any unnecessary words or phrases,To make data more consistent and accurate
Job SPECIFICATIONS
Work Description
Description
A&M is growing and so is our People Team. We are recruiting an HR Manager to join our EMEA family.
With our ambitious growth plans, and continued expansion in France, there will be endless opportunities to grow the remit of this role. Our ideal candidate is an HR professional who is fluent in both French and English and has an advanced understanding of employment laws in France.
We are in search for a driven, creative, and hands-on HR professional. This role is for someone who has experience in working in companies of 200 or more employees and growing.
This role is based in Paris and you will join the People Operations team, the first line of defense of the HR team, with headquarters in London.
You will also be working closely with the Corporate Team in Paris, and even though your focus will be on managing the French business in all HR-related activities and cases, you will also have the opportunity to support other jurisdictions across EMEA as a member of the People Team.
As a member of the People Team your aim will be to drive high quality in all the below and more:
Provide guidance and practical advice around implications of the Paris office's CBA -Collective Bargaining Agreement (SYNTEC) and manage the administration of the Paris office's CSE – work committee (from 150 up to 250 person).
Advise on local benefits strategies, including competitive benefits, statutory requirements, parental leave, childcare support, etc. Serve as local point of contact for employee benefit questions.
Manage the Incentive program "Interessement" and work on the "Participation" Preparation
Advise on proper application of employment contracts in hiring.
Serve as the local HR resource for Paris employees on all HR-related issues, including terminations and performance issues, involving local employment counsel as needed and working in coordination with the HRBPs for each SBU.
Manage the employee lifecycle and facilitate the logistics involved in welcoming the new employees into the business. (contract preparation and changes, organisation of exit interviews, preparation of reference letters, among others)
Manage all HR operations and coordinate with Head of HR Ops, HR BPS or HRD as appropriate
Be the first point of contact and trusted advisor on all operational HR issues, including sickness and performance at employee and manager levels through the full employee lifecycle for your business group
You will perform a number of HR administration tasks such as providing payroll with the information required to process payroll, maintain our systems (Workday), employee benefits, background checks, work permit and support visa processing.
You will be responsible for ensuring we provide a positive onboarding and off-boarding experience and work with the People team to improve our existing processes.
Developing a deep knowledge and understanding of your business area(s) to provide day-to-day operations and developing your capability to provide longer-term strategic support
Providing Managers with the right tools to ensure employee performance is optimised, identifying and facilitating appropriate interventions through the performance framework
Understand People related processes and policies, partnering with business areas to ensure best practice, whilst maintaining a pragmatic approach
Produce, analyse and share data to identify trends and assist with recommendations on how to address challenges and opportunities
Be an ambassador for the People team
Manage and own the employee data in our systems (Workday)
Instruct all payroll related activities
Share the management of the HR Inbox for the Ops Team
Work as part of a team to ensure queries are answered in an efficient and timely manner (error-free) against KPI's and SLA's
The idea candidate should be
Self-motivated and disciplined individual with analytical skills and a love of processes
Previous experience in a HR role in corporate / professional services environments.
Excellent French and English language skills (we also have offices in Poland, Czeck Republic, Russia, Italy and if you manage any of those other languages that will be a plus).
Capability to work independently as well as in teams
Strong interpersonal skills with ability to effectively interact with senior management
Good knowledge of French labour law
Proficient in Excel, Word.
Team-player able to communicate efficiently with the team.
Able to work confidentially at all times.
Working knowledge of a HR management system, ideally Workday.
This is an opportunity for those who want to grow, learn and want to become the engineers of robust and flexible operations offer for our HR team and for Alvarez and Marsal.
It is Alvarez & Marsal's policy to provide and promote equal opportunity in employment, compensation, and other terms and conditions of employment without discrimination because of race, colour, sex, sexual orientation, family medical history or genetic information, political affiliation, military service, pregnancy, marital status, family status, religion, national origin, age or disability or any other non-merit based factor in accordance with all applicable laws and regulations.
How to Submit a CV for employment
You can submit your resume through these methods
Please  Submit a CV for employment before the employment expired on 2023-04-12T06:59:59Z
Apply Information :
Apply Name :      
Apply City :      
Apply State :        
Apply Zip :       
Apply Country : 
Response Method : url 
Firm Overview
Company Profile Description of Alvarez & Marsal Holdings, LLC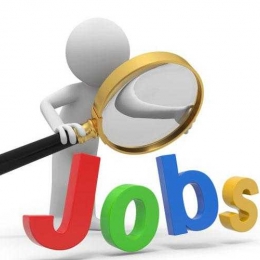 Company Name : Alvarez & Marsal Holdings, LLC
Company Industry :    
Company ID : 1530053
Company Type :
Company Profile URL :
Company Country : US
Company City : New York / New York
State :   NY    
Zip :  10007 
Company Confidential :
Company Size :  
Client ID : hireahero
Latitude : 40.71343     
Longitude :    -74.00801
Location : New York, NY 10007  
Formatted City State :New York, NY
Formatted City State Country  : New York, NY US   
Normalized Country: US 
Normalized State: NY
Source Job Details : 
URL Source :  https://hireahero.org/jobs/hr-manager-french-speaker-new-york-ny-10007-134136904-d?rsite=careercast&rgroup=1&clientid=hireahero&widget=1&type=job&
Source : 
HTML File URI:
Rank: 3 on Keyword hrd