Lowongan Kerja Posisi LCL Ocean Export Documentation di PT Shipco Transport Indonesia
DESKRIPSI LOWONGAN KERJA
Job Purpose:
Preparing and creating LCL Ocean documentation accurately in timely manner to smooth export process.
Job Responsibility:
Sending Draft Bill of Ladings to Customers until confirmed final.
Sending Draft Master Bill of Lading to Liners until final before their cut-off.
Sending Export Customs Manifest to customers for special exports.
Sending Final Consolidated Export Customs Manifest (Flat file) to Liners before their cut-off.
Assisting the warehouse in creation of Dock Receipts/Lots as necessary.
Submit AMS/ACI/AFR filings if required by customers.
Sending Sailing Confirmation to Customers on day of ATD or next working day if overnight sailing.
Generating and sending the invoice to the customer after B/L has been confirmed final and maximum 2 days after Actual Time of Departure (ATD).
Providing Copies of all invoices to the LCL Export Ocean CS Team Leader.
Releasing Documentation and Express/Telex Shipments.
Collaborate with the LCL Export Ocean CS Team Leader to send the settlement and pre-alert to destination agent.
Organizing the Physical Job File.
Assist your Superiors as Required.
Formal Education:
Bachelor Degree Transportation Logistic
Working Experience:
Fresh graduate are welcom
Knowledge and Skills:
International Freight Forwarding
Knowledgeable with Excel, Word, and Outlook
Intermediate level of English Language proficiency
Able to meet tight deadlines
Competency:
Attention to detail is a MUST
Calm under pressure
Understand incoterms
Informasi Tambahan Lowongan Kerja
Tingkat Pekerjaan : Pegawai (non-manajemen & non-supervisor)
Kualifikasi : Tidak terspesifikasi
Pengalaman Kerja :
Jenis Pekerjaan : Kontrak
Spesialisasi Pekerjaan : Pelayanan, Logistik/Rantai Pasokan / 505, 147
Informasi perusahaan Pemberi Kerja, PT Shipco Transport Indonesia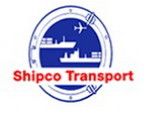 As a subsidiary of Denmark based Scan-Group, our history in shipping and logistics dates back to 1969. From Scan-Group, Shipco Transport was founded in 1988 and has organically grown into one of the world's leading neutral NVOCCs.
Headquartered in Chatham, New Jersey, Shipco Transport operates more than 75 offices in over 30 countries across 5 continents and employs over 2,200 people. Our company's truly intermodal character offering Air Freight, LCL and FCL Ocean Freight services, uniquely positions Shipco as a 'one stop' provider of worldwide transportation solutions.
Furthering our global presence, Shipco Transport is a founding member of the Worldwide Alliance, an association of the world's leading neutral NVOCCs, and the AirCargoGroup, a global organization of neutral Air Freight wholesalers. These strategic alliances bring together exclusive networks of like-minded companies ensuring a synergy of service at both ends of the shipping process.

Informasi Tambahan Perusahaan PT Shipco Transport Indonesia
Ukuran Perusahaan : 51 – 200 pekerja
Waktu Proses Lamaran : 5 hari
Industri : Transportasi/Logistik
Tunjangan dan Lain-lain : Asuransi kesehatan, Waktu regular, Senin – Jumat, Bisnis (contoh: Kemeja)
Lokasi : Jakarta Selatan