Lowongan Kerja Posisi PEGA DEVELOPER di PT Lawencon Internasional
DESKRIPSI LOWONGAN KERJA
Perform and coordinate complex application programming activities
Contribute to agile team goals by collaborating with other functions in the team, actively participating in Scrum ceremonies
Develop specifications, code, and documents in order to ensure successful implementation and maintenance of solutions
Participate in scope definition workshops and owns delivery of the completed work.
Share complexities as an input into costs for a project and helps estimate work effort.
Collaborate with architects, designers/developers, business system analysts and testing specialists to deliver high quality solutions
Produce both high-level and detailed-level designs and implement Pega solutions based on business requirements and defined architectures
Contribute to defining timelines and project plans; analyze and estimate feasibility, cost, time and scope
Ensure information security standards and requirements are incorporated into all solutions
Contribute to the ongoing support, stability and performance of application systems in production including problem analysis, resolution, and escalation and reporting as necessary.
Analyze, define and document requirements for data, workflow, logical processes, interface design, internal and external checks, controls, and outputs
Requirement:
Diploma/Bachelor/Professional Degree in Engineering: Computer/Information/Tech/Science/Math or relevant
Proven work experience as a Pega developer.
1 years' experience designing and delivering complex Pega case management projects
Advanced knowledge of Pega PRPC 5.x/6.x/7.x.
Familiarity with J2EE, XML, Java, JSP, and EJB.
Familiarity with BPM implementation Scrum and Agile methodology.
Knowledge of coding languages including Angular JS, Java, and JQuery.
Knowledge of web technologies including JavaScript, CSS, HTML5, and XML.
Excellent project management skills.
Ability to troubleshoot complex software issues.
Informasi Tambahan Lowongan Kerja
Tingkat Pekerjaan : Pegawai (non-manajemen & non-supervisor)
Kualifikasi : Sertifikat Professional, D3 (Diploma), D4 (Diploma)
Pengalaman Kerja : 1 tahun
Jenis Pekerjaan : Penuh Waktu
Spesialisasi Pekerjaan : Komputer/Teknologi Informasi, IT-Perangkat Lunak / 508, 191
Informasi perusahaan Pemberi Kerja, PT Lawencon Internasional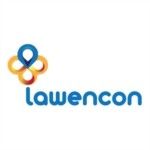 We are a rapid-growth and highly innovative IT company based in South Jakarta. We are looking for talented and motivated candidates to be part of our team.Our employees are youthfully enthusiatic and highly passionate about advancement in Information Technology. Thus, we invite you to futher develop your professional expertise and join us in our path to become the chosen software provider in business enterprise application. Contact us immediately.   
Informasi Tambahan Perusahaan PT Lawencon Internasional
Ukuran Perusahaan : 201 – 500 pekerja
Waktu Proses Lamaran : 10 hari
Industri : Konsultasi (IT, Ilmu Pengetahuan, Teknis & Teknikal)
Tunjangan dan Lain-lain : Asuransi Gigi, Tunjangan Pendidikan, Tip, Asuransi kesehatan, Pinjaman, Penglihatan, Waktu regular, Senin – Jumat, Bisnis (contoh: Kemeja), BPJS, Bonus, Overtime
Lokasi : Jakarta Selatan