Lowongan Kerja Posisi Personal Assistant (Mandarin/English speaking) di Lintas Batas Dagang Internasional
DESKRIPSI LOWONGAN KERJA
Job Title: Personal Assistant (English/Mandarin Speaking is a MUST)
Job Type: Full-Time
Location: Kelapa Gading, Jakarta Utara
Reports to: Owner
Job Summary:
We are seeking a dynamic and proactive Personal Assistant who is fluent in both English and/or Mandarin to provide comprehensive support to the owner of a premium Australian Vitamin brand in Indonesia, Purity Vitamin (www.purityvitamin.com.au and www.purity.co.id). Owner is a foreigner who doesn't speak Bahasa Indonesia so communication will be in English or Mandarin all the time.
The successful candidate will be responsible for managing the owner's busy schedule, coordinating meetings and appointments, arranging travel, running errands, and handling administrative tasks. The ideal candidate will be able to anticipate the needs of the owner and take proactive steps to ensure their workday runs smoothly.
Key Responsibilities:
Be the translator in any communication
Serve as a liaison between the owner and all stakeholders, including customers, suppliers, and business partners.
Manage and maintain the owner's schedule, including scheduling meetings and appointments, prioritizing conflicting requests, and communicating changes to stakeholders.
Conduct research and prepare briefing materials for meetings, presentations, and other events.
Prepare and edit documents, including reports, presentations, and proposals.
Manage expenses, invoices, and billing for the owner.
Assist with personal errands, such as running errands, booking appointments, and managing household tasks.
Represent the owner in a professional and courteous manner with internal and external stakeholders.
Interpret and translate business documents and communications from English to Mandarin, and vice versa.
Perform ad-hoc administrative tasks as assigned.
Requirements:
Bachelor's degree or equivalent work experience.
Fluency in both English and Mandarin, with excellent written and verbal communication skills in both languages.
Excellent organizational and time-management skills, with the ability to prioritize tasks and handle multiple projects simultaneously.
High level of discretion and confidentiality, with the ability to handle sensitive information.
Proficiency in Microsoft Office Suite and Google Suite.
Ability to work independently with minimal supervision.
Flexibility to work outside of regular business hours as needed.
Valid driver's license and access to a reliable vehicle.
Knowledge of the vitamin industry and experience working with Mandarin-speaking stakeholders is preferred.
We offer a competitive salary and benefits package, as well as opportunities for growth and professional development. If you meet the requirements and are interested in this exciting opportunity, please submit your application with a cover letter and resume
Informasi Tambahan Lowongan Kerja
Tingkat Pekerjaan : Lulusan baru/Pengalaman kerja kurang dari 1 tahun
Kualifikasi : Tidak terspesifikasi
Pengalaman Kerja :
Jenis Pekerjaan : Penuh Waktu
Spesialisasi Pekerjaan : Sumber Daya Manusia/Personalia, Sekretaris / 502, 146
Informasi perusahaan Pemberi Kerja, Lintas Batas Dagang Internasional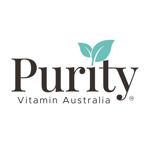 We are the Indonesian principal and exclusive distributor of Purity Vitamin Australia, a premium vitamin brand from Australia. Purity Vitamin is available for purchase in Guardian, Watson, and all e-commerce Marketplaces in Indonesia.
www.purity.co.id
www.purityvitamin.com.au
PT LINTAS BATAS DAGANG INTERNASIONAL (PT LBDI) adalah perusahaan trading company yang mempunyai visi untuk mendekatkan konsumen Indonesia dengan seluruh produk global dari seluruh dunia dan misi untuk menyederhanakan logistik dan ketersediaan produk sehingga dapat dibeli oleh konsumen dengan harga yang sesuai dan affordable.
LBDI is an Indonesian based trading company offering a complete range of services for export and import. We are the principal of the goods when it comes to exporting hence why many brands choose to partner with us to grow their footprint overseas and to alleviate trading risk.
www.lbdi.co.id
Informasi Tambahan Perusahaan Lintas Batas Dagang Internasional
Ukuran Perusahaan : 1- 50 pekerja
Waktu Proses Lamaran :
Industri : Produk Konsumen/Barang konsumen yang bergerak cepat
Tunjangan dan Lain-lain : Waktu regular, Senin – Jumat, Bisnis (contoh: Kemeja)
Lokasi : Jakarta Utara