Lowongan Kerja Posisi Provincial Engagement Specialist (Papua) di DT Global
DESKRIPSI LOWONGAN KERJA
Program Background
The SKALA Program is a significant Australian investment designed to help Indonesia address regional disparities in development. SKALA will contribute to this objective by strengthening selected elements of Indonesia's large and complex decentralised government system responsible for the delivery of basic services (Layanan Dasar). The SKALA Program's core approach is to facilitate better collaboration (Kolaborasi) between Indonesian government stakeholders, at national and subnational levels, to help realise synergies (Sinergi) that will trigger improved service delivery. Moreover, SKALA will build on, and take to scale, the successes and learning from Australia's previous 17 years of support to Indonesia's decentralised government system. The SKALA Program is to be implemented through the following three pillars:
·       Pillar 1: Stronger national level enabling environment for sub-national service delivery
·       Pillar 2: Better sub-national governance for service delivery
·       Pillar 3: Greater participation, representation and influence for women, people with disabilities and vulnerable groups
About DT Global
DT Global works in partnership with communities, governments, and the private sector to deliver innovative solutions that transform lives. DT Global – launched in 2019 – is built on legacy companies AECOM's International Development Services Sector, Development Transformations, IMC Worldwide, and Cardno International Development. To fulfill its profit-for-purpose mission, DT Global is a key donor to the DT Institute, an independent not-for-profit organization, in support of DTI's efforts to test new ideas or expand on donor partner priorities to improve as many lives as possible.
Our global team of 2,500 staff and experts work in over 90 countries. We bring over 60 years of experience, relationships, and technical excellence to improve lives on behalf of our partners, clients, and stakeholders. We aim to maximize sustainable development impact across a wide range of practice areas, including Conflict Prevention, Stabilization & Transition; Economic Growth; Environment & Infrastructure; Governance; and Human Development. Together, we aim to positively impact 500 million lives by 2045.

The Role
The Provincial Engagement Specialist will be responsible for providing technical inputs and assistance to the provincial team to support engagement with program stakeholders at provincial and district level. The Provincial Engagement Specialist provides technical support, facilitation and inputs into activity implementation within their designated province. To ensure coherence and synergy in program engagement, the Provincial Engagement Specialist will be working collaboratively with provincial teams, and other Leads and their teams at national and subnational level of the Program.
The Provincial Engagement Specialist will engage, and coordinate closely with, the Government of Indonesia (GoI), particularly at the provincial and district level, in providing input into workplans and implementation based on the priorities and agenda set by program governance structures. Under direction of the Provincial Lead, the Provincial Engagement Specialist will work with the Planning & Quality Team, and Performance & Learning Team to ensure SKALA is delivered efficiently and effectively. The Provincial Engagement Specialist will be accountable to the Provincial Lead for technical input to planning, implementation and monitoring across their designated province.
Click on the link or copy paste it to access the full Terms of Reference for this position: 
About You
Specific Responsibilities
The key roles and responsibilities of the position are to provide the following:
Engagement
Support the operationalisation of SKALA's program engagement in the designated province, based on SKALA's engagement strategy.
Support the establishment and operationalisation of SKALA's program governance structures at the provincial and district level.
Provide technical input and assistance to provincial teams in establishing communication protocols and program governance with GoI agency partners at the provincial and district level.
Support the building of GoI's strong ownership and buy-in at the provincial and district level.
Work with GoI and other strategic partners at the provincial and district level.
Collaborate with other organisations delivering Australian investments and support in Indonesia, particularly at the provincial and district level.
Support broad-based public dialogue over poverty and community development / decentralisation issues.
Communicate SKALA's progress, best practice and achievements to relevant stakeholders.
Implementation and Quality Assurance
Provide input into the province level workplan, and ensure the workplan is aligned with GoI priorities, and SKALA's program logic.
Provide technical input and support the implementation of SKALA's activities at the provincial and district level, as agreed to in the workplan.
Provide engagement-related input to the Planning & Quality Team to support the preparation of quality planning, effective implementation and monitoring of program results.
Work with other teams and units at the national and subnational level to create coherence and cohesion across outcomes and between central level policy investments and subnational activities. 
Management
Provide input to program reports, documentation and knowledge products.
Support reporting processes to ensure quality and timely submission of reports to GoI.
Provide engagement-related input to the Performance & Learning Team to support the preparation of program of evaluation and analysis relevant to the three end-of-program outcomes.
Other Duties:
Comply with DFAT, DT Global and SKALA policies on gender, disability, fraud and anticorruption, child protection, PSEAH and the environment.
Ensure compliance and adherence to various operational policies, guidelines and manuals issued by DT Global and SKALA.
Proactively identify and report risks and manage risks within your level of accountability.
Undertake other duties as required by the Program.
Job Requirements
Work environment involves only infrequent exposure to disagreeable elements and minor physical exertion and/or strain.
Work may require long, and flexible hours as needed. Travel is based on need.
Relationship Management
This position will work closely and effectively with a range of stakeholders, including all other Program staff, the DT Global corporate team and other external service providers. The position will report to the Province Lead.   
Selection Criteria
Essential
1.    Master degree in social studies or related field with more than 5 years experiences or; Bachelor degree in social studies with more than 10 years experiences working in managing development projects/programs in Papua Region.
2.    Strong knowledge on recent national and local policies on Papua development, focusing on Special Autonomy, MSS, village information system and evidence-based planning issues.
3.    Understanding of gender equality, disability, and social inclusion issues
4.    Strong networking with local stakeholders in Papua Region.
5.    Strong analytical skills, focusing on Papua development issues.
6.    Strong monitoring and reporting skills.
7.    Excellent interpersonal and communication skills, both in Bahasa and English.
8.    Ability to work both independently and as part of a team to achieve goals.
Remuneration Successful Indonesian nationals will be engaged under a national contract in IDR and will be subject to Indonesian employment regulations and tax obligations.
HOW TO APPLY Click the 'Apply Now' button.
Please submit 1) Your CV2) A cover letter that addresses the essential selection criteria (maximum 2 pages)
3) Names and contact details of 2 (two) referees
   APPLICATIONS CLOSE – 18th of April 2023, 5.00 PM, Jakarta time    Should this role be of interest, we encourage you to apply as soon as possible.  Kindly note only shortlisted applicants will be contacted.
DT Global is committed to child protection and safeguarding the welfare of children in the delivery of our international development programs. We are committed to Safety and the Prevention of Sexual Abuse and Harassment (PSEAH), and bribery prevention. DT Global is an equal opportunity employer and we encourage women, men, people with diverse backgrounds and people living with disabilities to apply. This program is funded by the Australian Government and managed by DT Global.
–
Informasi Tambahan Lowongan Kerja
Tingkat Pekerjaan : Tidak Terspesifikasi
Kualifikasi : Tidak terspesifikasi
Pengalaman Kerja :
Jenis Pekerjaan :
Spesialisasi Pekerjaan : Pendidikan/Pelatihan, Pelatihan & Pengembangan / 507, 121
Informasi perusahaan Pemberi Kerja, DT Global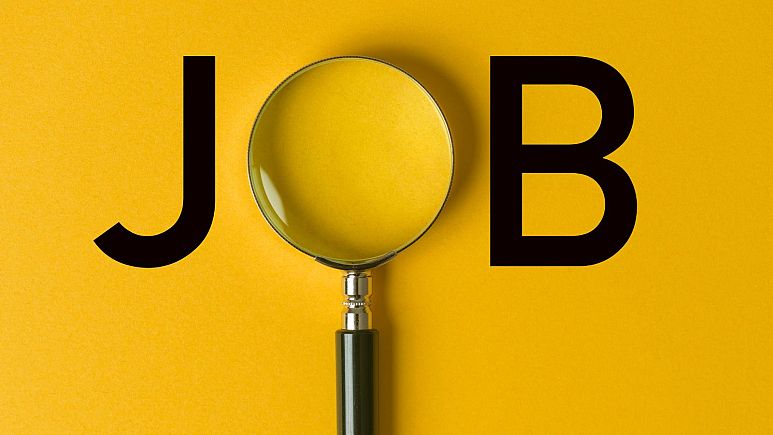 Informasi Tambahan Perusahaan DT Global
Ukuran Perusahaan :
Waktu Proses Lamaran :
Industri :
Tunjangan dan Lain-lain :
Lokasi : Indonesia