Lowongan Kerja Posisi Quality Control Supervisor di PT Excellen Silo Ferroalloy
DESKRIPSI LOWONGAN KERJA
Job Specification :
Responsible for the ferronickel smelting process and technical management, responsible for the preparation of the company's RKEF process and technical operating procedures; technical guidance to ferronickel production technicians and related engineering technicians.
Establishing product quality inspection standards, responsible for the control of the company's purchased goods and product quality, supervising the sampling, inspection and determination of incoming raw materials (laterite), combustion and auxiliary materials (coal, lime), intermediate samples of each process (dried ore, roasted sand, soot) and products (ferro-nickel, slag).
Effective monitoring of each link in the ferronickel process and improve related technical management.
Responsible for the preparation of quality management system documents to ensure the effective operation and continuous improvement of the quality management system.
Investigate, analyse and advise on the handling of product process accidents and other quality accidents.
Regularly report on the results of quality inspections and develop corrective and preventive measures for quality problems.
The right to stop production behavior that do not comply with the rules and requirements of the process.
Requirements:
Under the age of 40 years
Ability to prepare procedural and operational type documents and to analyze data statistically
Familiar with commonly used quality management knowledge and tools, such as ISO9001:2015 (or GB/T19001-2016) quality management system
Strong communication and coordination skills and a strong sense of principle
Strong writing skills and proficiency in using office software.
Education : College degree or above
Working experience: More than 3 years of work experience in ferronickel smelting process technology management positions
Languages skills: Ability to communicate bilingually (any two in Mandarin, Bahasa Indonesia, English)
Informasi Tambahan Lowongan Kerja
Tingkat Pekerjaan : Supervisor/Koordinator
Kualifikasi : Sarjana (S1)
Pengalaman Kerja : 3 tahun
Jenis Pekerjaan : Penuh Waktu
Spesialisasi Pekerjaan : Manufaktur, Penjaminan Kualitas / QA / 510, 197
Informasi perusahaan Pemberi Kerja, PT Excellen Silo Ferroalloy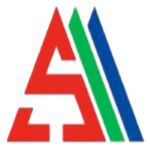 PT. Excellen Silo Ferroalloy (ESF) merupakan perusahaan patungan antara Hongkong Excellen Mining Investment Co., Ltd (HKEMI) dengan PT. Sebuku Iron Lateritic Ores (SILO) yang berlokasi di Pulau Sebuku, Kab. Kotabaru, Kalimantan Selatan. Saat ini sedang membangun industri hilirisasi produk hasil pertambangan mineral logam yang akan menjadi produk siap jual.
Informasi Tambahan Perusahaan PT Excellen Silo Ferroalloy
Ukuran Perusahaan : 51 – 200 pekerja
Waktu Proses Lamaran : 28 hari
Industri : Pertambangan
Tunjangan dan Lain-lain : Asuransi kesehatan, Waktu regular, Senin – Jumat, Bisnis (contoh: Kemeja)
Lokasi : Kotabaru