Lowongan Kerja Posisi Recruitment & Selection di PT AIA Financial
DESKRIPSI LOWONGAN KERJA
At AIA we've started an exciting movement to create a healthier, more sustainable future for everyone.
It's about finding new ways to not only better people's lives, but to better the communities and environments we live in. Encompassing our ambition of helping a billion people live Healthier, Longer, Better Lives by 2030.
And as part of our marketing, distribution & partnership team, you'll play a vital part in advancing this movement. From inspiring meaningful connections with customers, partners and other stakeholders, to delivering purpose-led brand positioning and messaging, you'll be making a positive, healthy impact across all channels. You will have a unique and important part to play in helping more people live Healthier, Longer, Better Lives. 
So if you believe in inspiring a better future, read on.
WE ARE LOOKING FOR …..
Responsible for working with agency channel management in recruitment drives and development of agency networks
• Involve in selection, interview, compensation package development and onboarding for agents
• Develop, implement and maintain agency performance evaluation system
• Work with channel management and training teams to establish and manage agency development framework
Build a career with us as we help our customers and the community live Healthier, Longer, Better Lives.
You must provide all requested information, including Personal Data, to be considered for this career opportunity. Failure to provide such information may influence the processing and outcome of your application. You are responsible for ensuring that the information you submit is accurate and up-to-date.
–
Informasi Tambahan Lowongan Kerja
Tingkat Pekerjaan : Tidak Terspesifikasi
Kualifikasi : Tidak terspesifikasi
Pengalaman Kerja :
Jenis Pekerjaan : Penuh Waktu
Spesialisasi Pekerjaan : Penjualan / Pemasaran, Pemasaran/Pengembangan Bisnis / 503, 139
Informasi perusahaan Pemberi Kerja, PT AIA Financial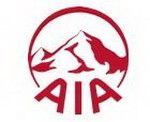 AIA Financial is one of the leading life insurance companies in Indonesia, offering diversified insurance products including: life insurance, health, accidents, investment linked products, employee benefits, welfare program, pension funds and Syariah insurance. AIA Financial is a member of AIA Group (the leader in the Asia Pacific insurance market with over 90 years of business expertise). AIA Group is listed on the main board of Hong Kong Stock Exchange and American Depositary Receipts. AIA Group is supported by over 230.000 agents and 20.000 employees all over Asia Pacific, as well as serving more than 23 million policyholders and 10 million group policyholders participants.
Informasi Tambahan Perusahaan PT AIA Financial
Ukuran Perusahaan : 501 – 1000 pekerja
Waktu Proses Lamaran :
Industri : Asuransi
Tunjangan dan Lain-lain : Asuransi kesehatan, Waktu regular, Senin – Jumat, Bisnis (contoh: Kemeja)
Lokasi : Jakarta Raya