Position Box Ads
Salary Rate
Salary between Not mentioned ~  (in USD)  yearly
Profession
Job Title : Senior Manager, Human Resources Change Management
NORMALIZED JOB TITLE* : Human Resources Manager
Job Display Categories : Human Resources,Management,Facilities,Legal,Government,Administrative / Clerical
Category :     
Matched Category : human_resources,management,facilities,legal,government_military,administrative_clerical
ADID : 930965
Job ID : 133970196     
Job Code :     
Job Source : direct_employer     
Job Summary : Under the general direction of a Human Resources Director (HRD) or senior operations position, manages Human Resources (HR)…
Work Status :     
Work Shift :        
Work Type :      
Work From Home : 0
Parse ID :   47e2a2a63     
Posting Date :     2023-02-21T10:00:00Z     
Modified Date : 2023-02-23T10:00:00Z
Posting Company :  Sodexo     
Posting Company ID :  0 
Remote Details URL :  
Search Networks :
Assigned Category :        
*a normalized job title is a standardized version of a job title that has been modified to conform to a specific format or set of conventions, Grouping similar titles together,To make data more consistent and accurate
Job CRITERIA
Role Description
**Unit Description**
This is a **REMOTE** (or hybrid) role with travel!
Preferred candidates will be **centrally** located in the US with easy access to a major airport.
**Let your passion for people be the driver of your success at Sodexo. Through your leadership, your team will make a real impact every day.**
This position will serve as a the **Senior Manager of Human Resources & Change Management** supporting the HR functions throughout various client locations across North America. The HR Manager will be responsible for implementing, coordinating, and administering HR related programs, policies, and procedures, including payroll, compensation, benefits, performance management, talent management, diversity and inclusion, training and development, recruitment, employee relations, organizational change, and communication.
The ideal candidate is a team player with a high attention to detail, proactive mindset, and ability to support multiple HR projects. The role requires critical thinking, presentation skills, ability to pivot, strong communication, organization, and project management skills.
**Are You the One?**
Our clients (both internal and external) will depend on **your** expertise to help them to optimize their business. If you are a **Human Resources professional** with the ability to develop innovative technical solutions while successfully managing key performance indicators to drive strong business results, this may be the opportunity for you!
**Key Responsibilities:**
+ Manages HR function for specific Sodexo client team(s) including talent acquisition, talent development, policies and procedures, compliance, employee onboarding and offboarding, performance management, training, compensation, employee records, and more
+ Works with all levels of the business, including frontline employees, supervisors, mid-level managers, directors, and VPs
+ Analyzes HR data to understand trends in hiring, resignations, promotions, compensation, diversity, etc, to recommend changes/enhancements to the leadership team
+ Tracks and develops internal talent with the leadership team through talent reviews, succession planning, action plans, etc
+ Manages talent acquisition process with the support of the recruiting team to ensure positions are approved, posted, and sourced to find the best candidates at all levels
+ Works with employee relations team and provides employee relations support for conflict resolution, disciplinary action, and performance improvement counseling
+ Assists management in planning, development, implementation, and evaluation activities
+ Studies feedback and develops strategies that balance the needs of employees and management with relation to employee services and policy alignment
+ Evaluates the status and productivity of HR programs and recommends changes to improve efficiency and cost-effectiveness
+ Develops and conducts training for management and employees on a variety of issues including, but not limited to, performance management, diversity, hiring procedures, etc
+ Develops and manages change management strategy that support the user experience and adoption of changes to deliver successful change management results, inclusive of sponsorship alignment, stakeholder assessments, mitigation and resistance planning, training, measurement, and sustainability plans
+ Collaborates with leaders and stakeholders to help embed change management practices into everyday ways of working
+ Supports project managers and leaders with the design, development, and delivery of change management, training, and communication tools
+ Develops appropriate plans to support project success by influencing end-user adoption
**We are looking for candidates who have:**
+ No less than 5 years of HR management and generalist experience
+ Bachelors degree or equivalent experience
+ HR certification a plus
+ Familiarity with financial matters related to compensation and benefits, e.g., understand bonus accruals, pensions, PTO balances, 401(k) matches, etc. to assess impact on financials where there is material difference
+ Recruitment and candidate
+ Experience with Acquisitions and integrations, including a good understanding of due diligence through stabilization process and be able to be the trusted adviser on decisions around impacted labor
+ Ability to build strong, trusted relationships with people across functions and geographies
+ Technology (MS office suite, Adobe E-sign a plus)
+ Must be located near a major airport and have the ability to travel, travel may be up to 30% at times
+ **Must be fully vaccinated to work onsite with client**
Sodexo offers a full array of benefits including paid time off, holidays, medical, dental, vision, 401K, and access to ongoing training and development programs, tuition reimbursement, plus health and wellness programs. Learn more about Sodexos Benefits (https://bit.ly/2EVNezw) .
**Not the job for you?**
At Sodexo, we offer Facilities Management positions in Corporate, Schools, Universities, Energy and Resources, Government and Agencies, Health Care, and Senior Living locations across the United States. Continue your search for Facilities Management jobs (http://bit.ly/SdxFMjobs) .
**Working for Sodexo:**
How far will your ambition, talent, and dedication take you? Sodexo fosters a culture committed to the growth of individuals through continuous learning, mentoring, and career growth opportunities.
**Make an Immediate Impact.**
Sodexo is the North American leader for Quality of Life Services. More than 150,000 Sodexo employees work to improve the quality of daily life for our 13,000 client sites in North America. Sodexo partners with clients to help them attain their strategic vision by developing Facilities Management service solutions that increase the effectiveness of their people, enhance their business processes, and optimize their infrastructure, which deliver tangible outcomes. Our client portfolio spans multiple markets across the nation including education, corporate services, health care, and government services, which means we can offer a career full of variety, challenge, and tremendous growth opportunities.
**What We Offer**
Sodexo offers fair and equitable compensation, partially determined by a candidate's education level or years of relevant experience. While the budgeted range for the position is posted, Sodexo salary offers are based on a candidate's specific criteria, like experience, skills, education and training.
**Position Summary**
Under the general direction of a Human Resources Director (HRD) or senior operations position, manages Human Resources (HR) issues for a specific segment of the business. In a Division, this may be a geographic territory, often aligned with a Vice President, Operations. Coaches and counsels management in all areas of HR. Contributes to the design, implementation and management of HR programs. Works to ensure compliance with all HR policies and procedures and local, state, and federal requirements. Participates in the management of various aspects of HR administration including payroll, benefits, records retention, EEO/AA compliance, compensation, and employee relations.
**Qualifications & Requirements**
Basic Education Requirement – Bachelors Degree or equivalent experience
Basic Management Experience – 5 years
Basic Functional Experience – 3 years of HR experience
Sodexo is an EEO/AA/Minority/Female/Disability/Veteran employer.
**Location** _US-IN-Indianapolis | US-IL-Chicago | US-IN-Indianapolis | US-MO-Kansas City_
**System ID** _930965_
**Category** _Human Resources_
**Relocation Type** _No_
**Employment Status** _Full-Time_
**Posted Range** _$75900 to $114620_
How to Submit a job application online
You can apply through these channels
Please  Submit a job application online before the position expired at 2023-04-29T03:59:59Z
Apply Information :
Apply Name :      
Apply City :      
Apply State :        
Apply Zip :       
Apply Country : 
Response Method : url 
Enterprise Overview
Company Profile Description of Sodexo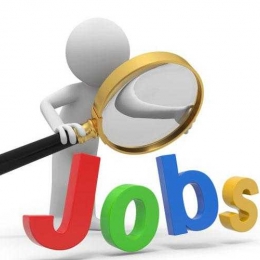 Company Name : Sodexo
Company Industry :    
Company ID : 1376556
Company Type :
Company Profile URL :
Company Country : US
Company City : Kansas City / Kansas City
State :   MO    
Zip :  64106 
Company Confidential :
Company Size :  
Client ID : blackent
Latitude : 39.10424     
Longitude :    -94.57567
Location : Kansas City, MO 64106  
Formatted City State :Kansas City, MO
Formatted City State Country  : Kansas City, MO US   
Normalized Country: US 
Normalized State: MO
Source Job Details : 
URL Source :  https://jobs.blackenterprise.com/jobs/senior-manager-human-resources-change-management-kansas-city-mo-64106-133970196-d?rsite=careercast&rgroup=1&clientid=blackent&widget=1&type=job&
Source : 
HTML File URI:
Rank: 5 on Keyword hrd